Roche's new oral treatment for spinal muscular atrophy (SMA), Evrysdi (ingredient: risdiplam), demonstrated the benefit of convenience and cost reduction for patients through new data.
However, the discussion about Evrysdi's reimbursement dragged on for more than a year and a half since the drug's arrival in Korea, frustrating Korean SMA patients.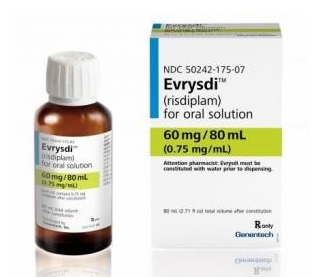 Roche recently published data from the JEWELFISH study, which evaluated the effect of switching to Evrysdi in SMA patients with a history of treatment.
The study was notable because it involved the largest population among SMA-related trials. Roche announced the interim results of the study at the 2022 Muscular Dystrophy Association Clinical and Scientific Conference in March.
The JEWELFISH trial evaluated Evrysdi in 174 previously treated patients aged six months to 60 years with SMA type 1-3. The primary endpoint was established as the safety and pharmacokinetics of Evrysdi at month 24.
Interim results at month 12 showed that Everysdi raised and maintained the SMN protein concentration level regardless of previously administered medications.
In addition, Evrysdi stabilized overall motor function at month 12, as measured by the Motor Function Measure 32 (MFM-32) score from baseline.