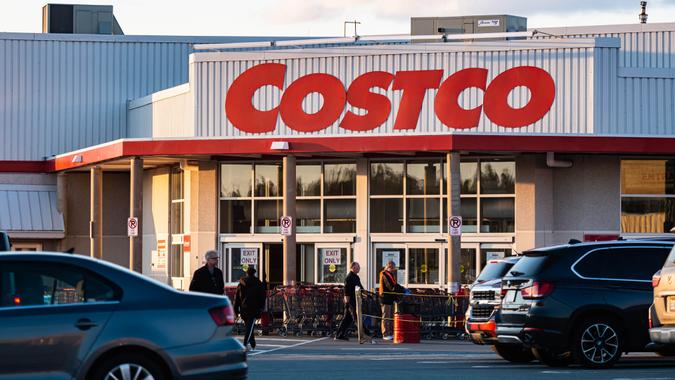 shaunl/Getty Images
Costco announced in late September that shoppers would see inflated prices due to escalating shipping prices; supply chain issues; higher labor costs; increased demand for transport and products; shortages of computer chips, oils, and chemicals; and higher commodity prices, CNBC reported.
Find out: How much does a Costco membership really save you?
Budget: 20 ways to pay less at Costco
"We can't hold on to all those [costs]Richard Galanti, Costco's chief financial officer, said on a conference call with analysts, according to CNBC. "Some of that has to get through, and it is getting through. We are pragmatic about it."
Galanti said inflation is likely to be 3.5% to 4.5% overall for Costco. Meanwhile, prices are also rising at grocery stores as food producers grapple with shortages, bottlenecks, and transportation, weather and labor issues, The Washington Post reported.
Plus: 34 Dollar Store Secrets You Need to Know Before You Shop
Salaries: Costco and 17 other companies that raised their minimum wage to $15 (or more)
Although prices may be rising, there are still ways to save at Costco and your favorite grocery chains.
How to save money at Aldi
Head to Aldi on Wednesday for the biggest discounts on the most coveted items.