This issue of International People Moves details appointments at AXA XL, Willis Towers Watson and Sedgwick.
Below is a summary of these new hires.
AXA XL promotes 2 Regional Managers in Europe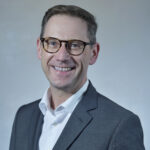 AXXL announced the appointments of peter knaus as regional manager, Northern Europe, in addition to his role as country manager, Germany and Julien Guenot as regional manager, Southern Europe, in addition to his role as country manager, France.
Bruno Laval, Director of Distribution, APAC and Europe, and Regional Director of European Growth Markets, will be leaving AXA XL to pursue opportunities outside the AXA Group. AXA XL will appoint a distribution director for APAC and Europe in due course.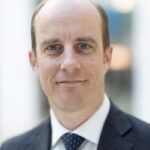 These changes reflect AXA XL's decision to organize its European insurance operations into two geographic hubs: Northern Europe (comprising Germany, Switzerland, Austria and CSEE, Nordics and Benelux) and Southern Europe (comprising France, Italy and Iberia).
Knaus has been with AXA since 1993. During his tenure, he held a number of senior underwriting and leadership roles, including Head of Business Lines, Head of Underwriting and Managing Director of AXA Versicherung AG. He was appointed country manager, Germany, for AXA XL in 2019.
Guénot began his career with AXA in 2003 before joining AIG and then AXA Corporate Solutions in 2009 to establish the company's operations in Asia, supporting the development of the entire Asia-Pacific region. He then moved to Italy to lead AXA Corporate Solutions' operations in Italy and Southern Europe before being appointed France Country Manager for AXA XL in 2018.
Xavier VeryCEO, APAC and Europe, thanked Laval "for his dedication during his 20-year tenure at AXA XL and for his contribution to our business in Europe and the business unit in general."
***
WTW selects Bassi for a new role in insurance consulting and technology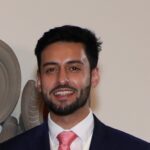 Insurance broker wtw has appointed Bass Pardeep in the company's Insurance Consulting and Technology business. In the newly created role of Global Data Science Proposition Leader, Bassi will lead the advancement of the unit's data science capability globally, building on WTW's market-leading data science and analytics software, Emblem and Radar.
Bassi most recently served as director of data science at LV= General Insurance, where he was responsible for creating and delivering the insurer's advanced analytics and machine learning strategy; working across business functions to identify and implement solutions for new opportunities where machine learning can provide value to the business. Prior to LV = General Insurance, Bassi spent time at AXA and Domestic & General, where he built and led data science teams and initiatives.
***
Sedgwick Appoints Horrocks Head of UK Anti-Fraud Technology & Intelligence
Sedgwicka provider of risk, reward and integrated technology-based trading solutions, announced the appointment of Laura horrocks as head of anti-fraud technology and intelligence for its UK-based investigative services division.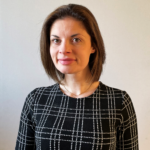 In this role, Horrocks will oversee the development of Shift Technology's new Sedgwick anti-fraud solution to provide customers with innovative fraud identification services.
A Sedgwick colleague since 2015, Horrocks brings significant experience in the fight against fraud to his new role. Previously, she worked as a fraud assessment and intelligence manager, integrating colleagues from three investigative services divisions into a fraud assessment and intelligence team. Previously, Horrocks served as the manager of Sedgwick's RTA investigations team, investigating auto insurance fraud to help customers realize significant savings.
Shift's machine learning and artificial intelligence (AI) technology gives Sedgwick's fraud investigations team a tactical advantage and improves accuracy in early detection of insurance fraud, Sedgwick said in a statement. Sedgwick is the first claims management company to partner with Shift Technology and adopt its industry-leading fraud detection solution, the company added.
Founded in 1969, Memphis-based Sedgwick now employs nearly 30,000 colleagues in 65 countries. Sedgwick's majority shareholder is The Carlyle Group. Stone Point Capital LLC, Caisse de Dépôt et Placement du Québec (CDPQ), Onex and other managing investors are minority shareholders.
Topics
InsurTech Fraud Tech Europe Willis Towers Watson AXA XL
Interested in Fraud?
Receive automatic alerts for this topic.